DOT OIG Report: More of the Same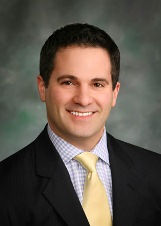 There were certainly no surprises in what the DOT Office of Inspector General (OIG) stated in its much anticipated (and long overdue) audit of FAA's oversight of repair stations. The OIG's report, released yesterday, echoed what ARSA has been saying for years—the FAA should be using a risk-based approach to repair station inspections to allocate scarce resources better. The facts are clear: the agency has been too slow in shifting to risk-based oversight of the aviation maintenance industry.
If the FAA's movement toward a risk-based approach resembles that of a tortoise, the progress of the OIG's investigation is more like that of a garden snail. The process of reviewing the FAA's repair station oversight dates back to 2002. More than ten years of what has essentially been a fishing expedition to defame contract maintenance (dating to even before Congress' first time requiring the TSA to issue repair station security rules) should now be put to rest.
Most importantly, the industry has the trump card—safety. There hasn't been a passenger fatality on a U.S. carrier in more than four years. Hopefully, the witch-hunt is over so the aviation maintenance industry, the FAA and OIG can focus on legitimate safety risks.